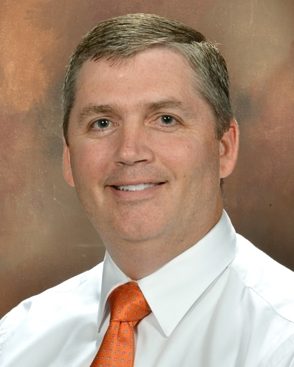 Layne Mitchell
AAARAD President
Administrator Radiology and Imaging, Augusta University

Dear Colleagues and Friends,
I hope that you find the content of this site both meaningful and helpful.
For those of you who are contemplating joining our group we look forward to getting to know you and look forward to your active involvement in our membership. I have found AAARAD to be the single best professional group that, as an Academic Administrator, you can belong to. We are as open and accepting a group that you will find, and we take great pride in that. As a relatively small group I think that you will find that the relationships you will build through AAARAD are irreplaceable. Members of this organization are involved in the business of radiology on local, national, and even global levels affecting radiology and patient care across the world. Through surveys, social media, emails, phone calls, our website, and our annual meeting our memberships stays connected and united.
It is with great pride and humility that I now serve you all as the president of our outstanding board, and we stand ready to assist all of you in any way possible.
Thank you all for your continued support,
Thanks,
Layne Mitchell
AAARAD President
Administrator Radiology and Imaging, Augusta University